A-z - Animals
Check Out These 10 Beautiful Pheasant Species
↓ Keep reading to watch this amazing video
Pheasants are heavy ground-feeding birds that belong to the same order as turkeys, chickens, and other landfowl. Pheasants have been hunted for meat in the United States for over 200 years, and in other parts of the world for even longer. But as a group, their beauty and grace are often underestimated. Take a look at these ten beautiful species of pheasant and discover their locations, habitats and behaviors.
golden pheasant
The golden pheasant, also known as the rainbow pheasant, is one of the most beautiful pheasants in the world. The golden crown and bright red body of an adult male is unmistakable. They also come in orange, yellow, blue, black and tan. Females lack the showy coloration and instead have mottled brown plumage. These birds are native to the mountains of western China, but many populations have been introduced to other countries such as Canada, the United States and Mexico. You can also find them in the dense forests of England. They forage for leaves, grains and invertebrates on the ground and roost in trees at night.
Silver Pheasant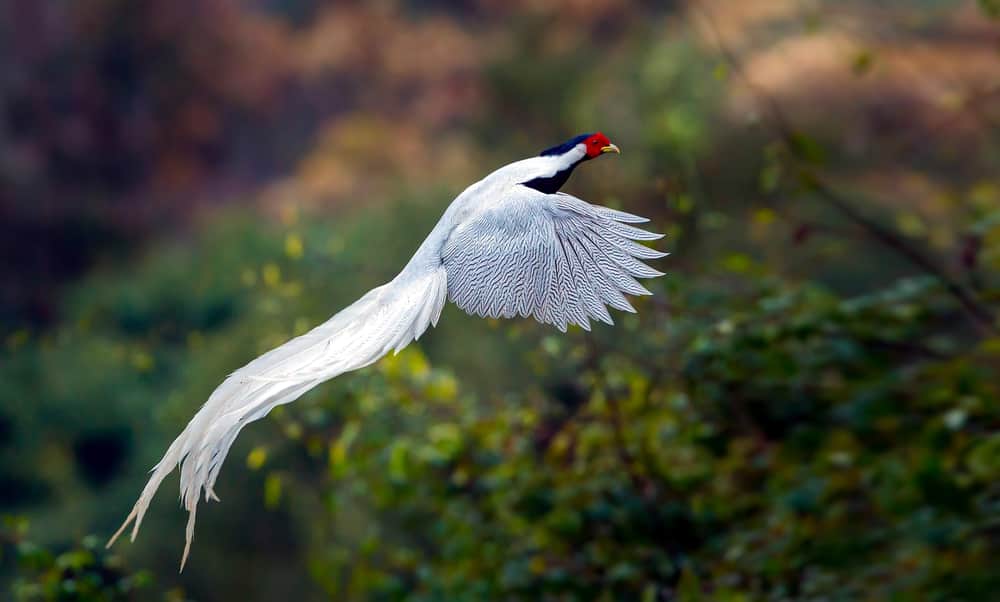 Found in the forested mountains of Southeast Asia and southern China, the silver pheasant stands out in its green vegetated surroundings. They are large pheasants, but there are 15 subspecies, each varying in size and color. Males have silvery-white upperparts and shiny blue-black underparts. They also have red facial skin, pale beaks, and elongated tails. Females have shorter tails and overall brown plumage. The entire species is common both in the aviary industry and in the wild. But some subspecies are very rare and threatened, notably those found in Laos and Vietnam.
Kaliji Pheasant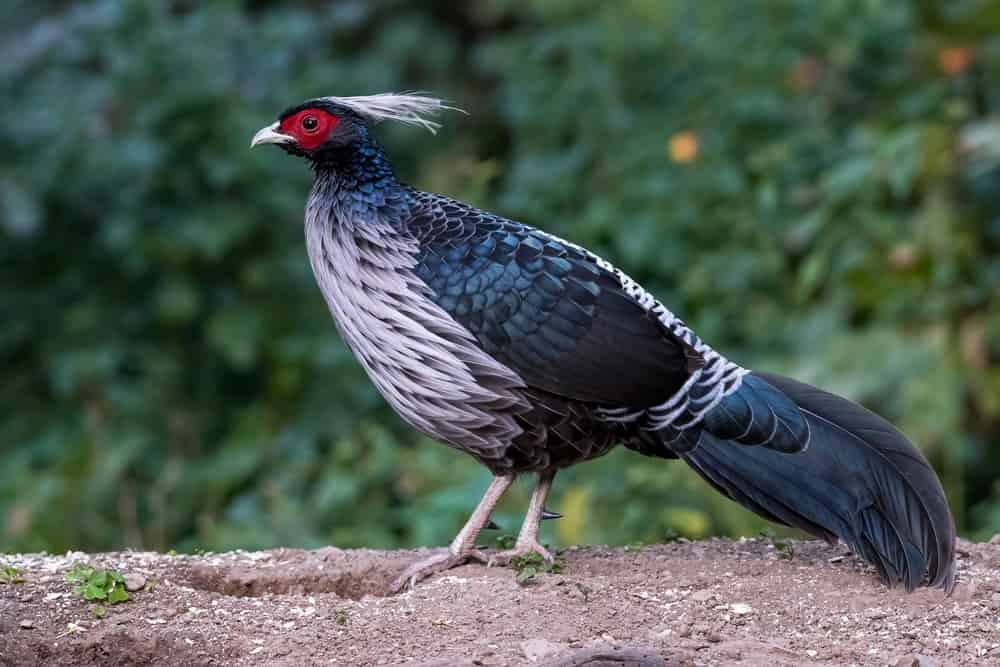 The Kalij Pheasant is closely related to the Silver Pheasant and occasionally interbreeds. You'll find them in the forests and scrublands of the Himalayan foothills, ranging from Thailand to Pakistan. And there are nine recognized subspecies inhabiting different locations. With the exception of a few threatened subspecies in Myanmar and Thailand, these wild birds are locally abundant and widely distributed. The male Kalij pheasant is glossy blue-black with white rump. They also have white or black crowns and red skin around the eyes. Females are brown with pale edges and occasionally black and white undersides.
Ring-necked Pheasant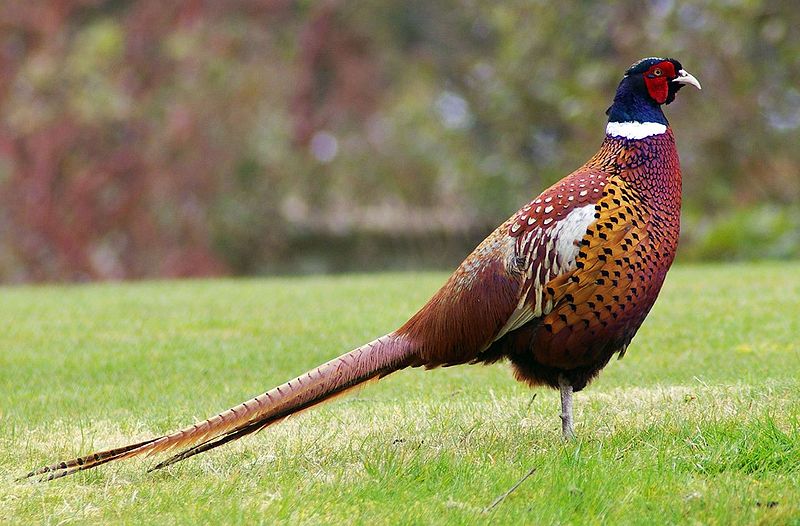 Ring-necked pheasants are native to Asia and Europe. It now lives in many countries around the world as a game bird. It is one of the most hunted birds in the world and is common on commercial game farms. There are at least 30 subspecies of the common pheasant, which vary slightly in appearance. On average, though, males are brown and studded with gold and copper. Their heads are iridescent green and purple, and the skin around their eyes is bright red. Most subspecies also have a characteristic white ring around the neck. Females have light brown plumage overall, with darker wing stripes.
Mrs. Amherst's Pheasant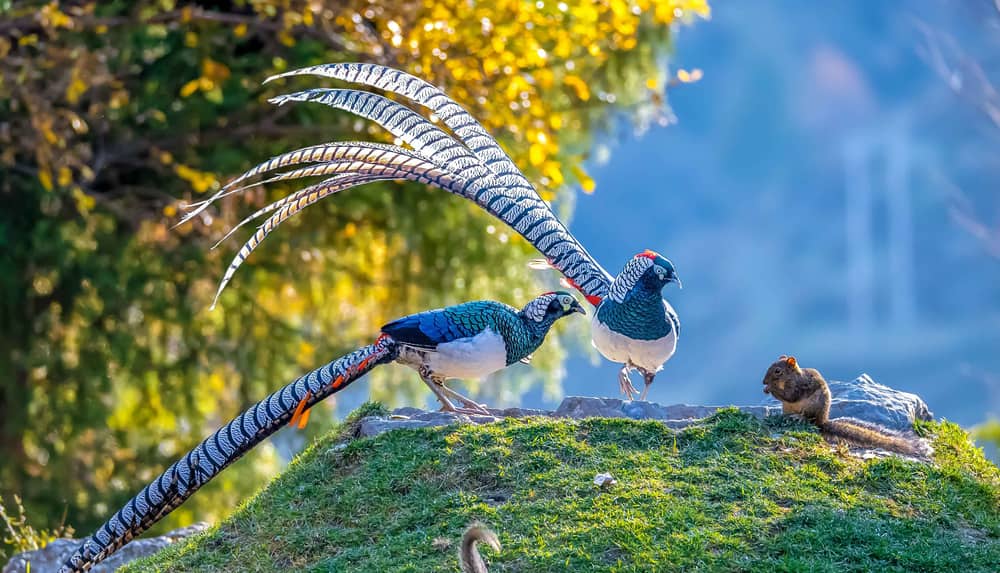 Lady Amherst's Pheasant, named after the English naturalist Countess of Amherst, embodies elegance and style. They are native to southwestern China and northern Myanmar. However, the species has been introduced to other areas such as England and Scotland. They live in forests and wooded areas, but you can also find them in bamboo thickets and dense bushes. They feed on the ground and would rather run than fly when frightened. They also roost in trees at night, like other pheasants. Males wear a white and black cape with a red crest. And their bodies are shades of blue-black with white undersides and black and white tails. The female is a dull mottled brown with fine streaks.
Reeves' Pheasant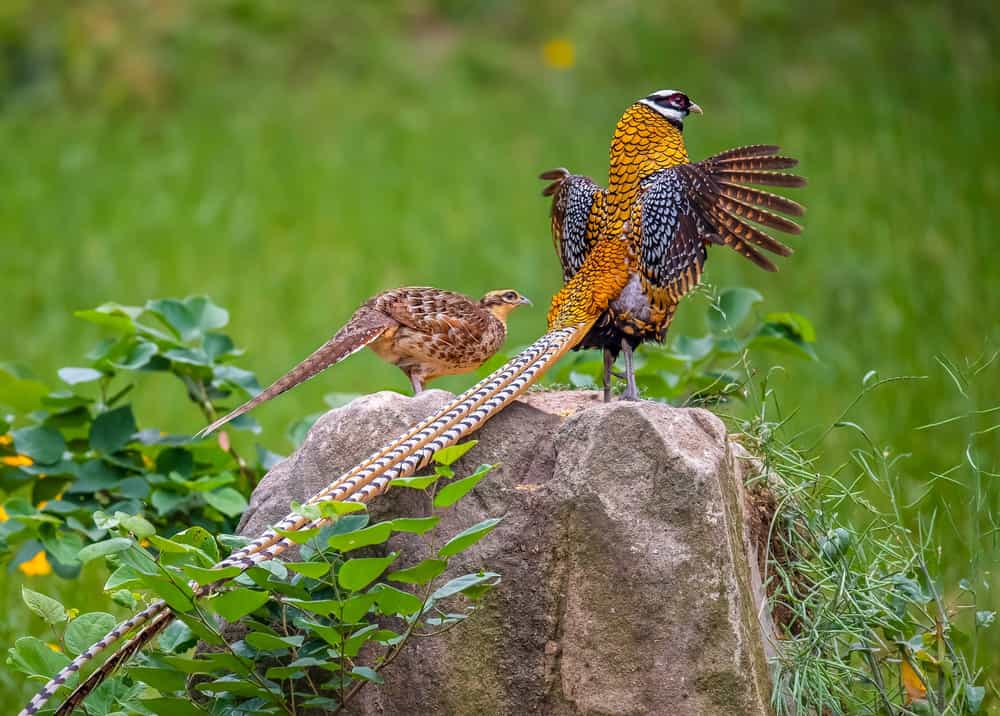 Pheasant is a large species endemic to China. This species has an exceptionally long tail (one of the longest tail feathers in the world) and brilliant gold, white, red and black plumage. Their heads are black and white, with scarlet skin around their eyes. Females are much smaller and have heavily striped plumage in grey, brown, black and buff. In their native habitat, they live in temperate evergreen and deciduous forests. They are mainly used in sports in Europe and North America. Fun Fact: Their tails grow about 12 inches each year!
Emperor Pheasant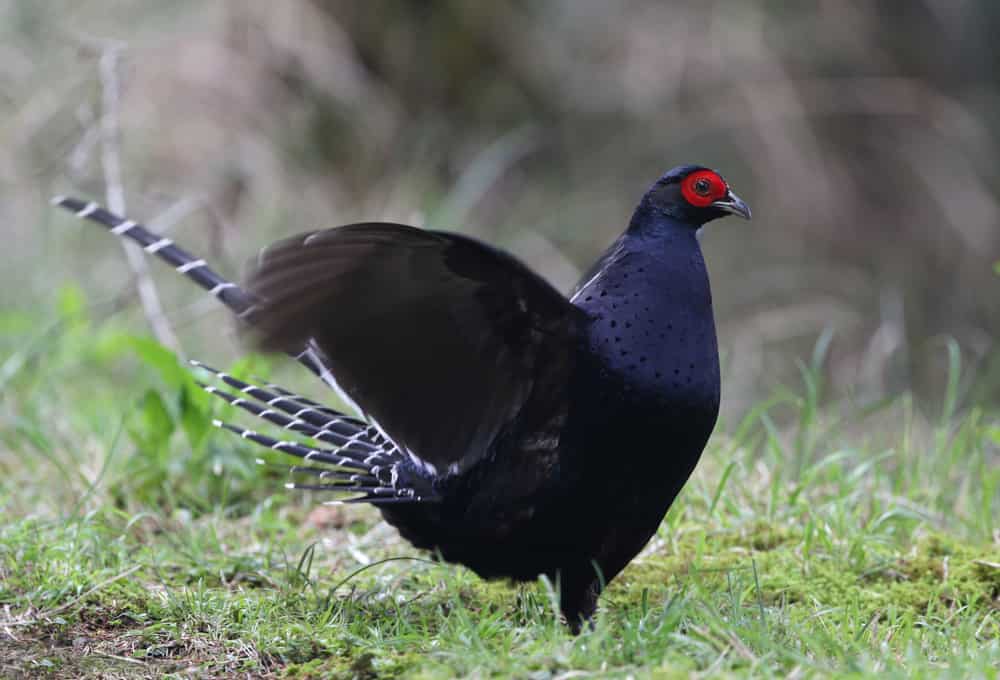 The emperor's pheasant is endemic to Taiwan and is Taiwan's unofficial national bird. They inhabit the mountainous regions of the country, living among bamboos, dense bushes and grasses. They are quiet and solitary, and will silently cover vegetation when disturbed. However, during rainy days, when mist obscures their movements, they may move around in open spaces. They walk and forage on the ground, similar to chickens. Males are dark iridescent with white stripes and bright red eye skin. Females have white and brown spots.
himalayan pheasant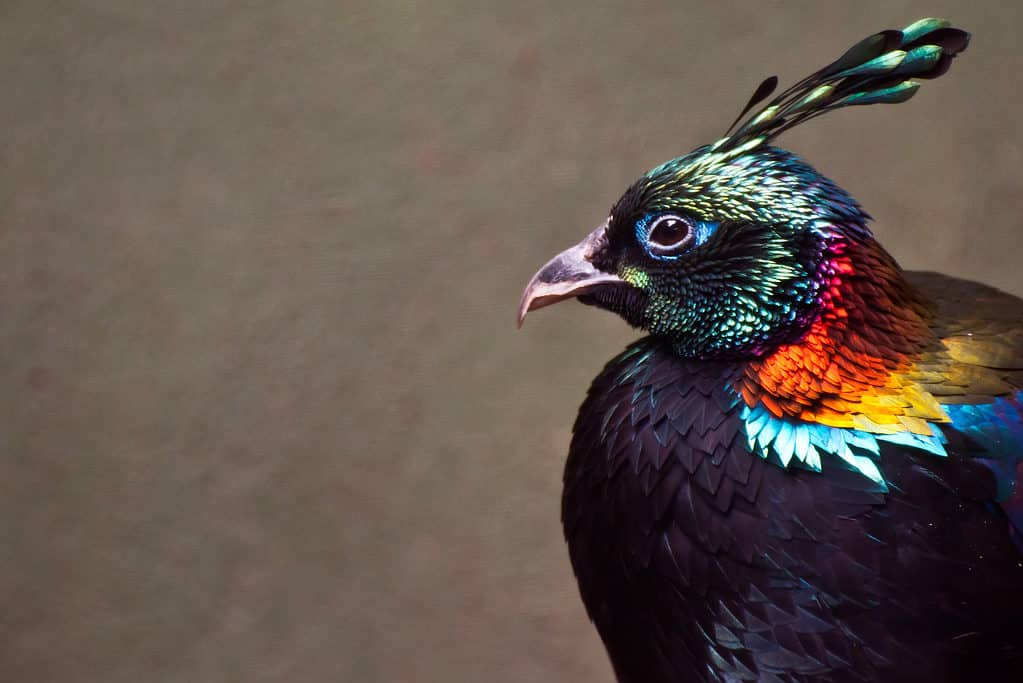 The native range of the Himalayan monal extends from Afghanistan and Pakistan to the Himalayas. They live in alpine meadows and in oak coniferous forests near cliffs. It can live at relatively high altitudes in temperate climates and even tolerates snow. They are fairly large pheasants, the males have iridescent multicolored plumage of green, copper, blue and purple. They have long crowns of metallic green and white rump, which are only visible when flying. Females have intricate brown and black stripes with a prominent white patch on the throat.
siam tempered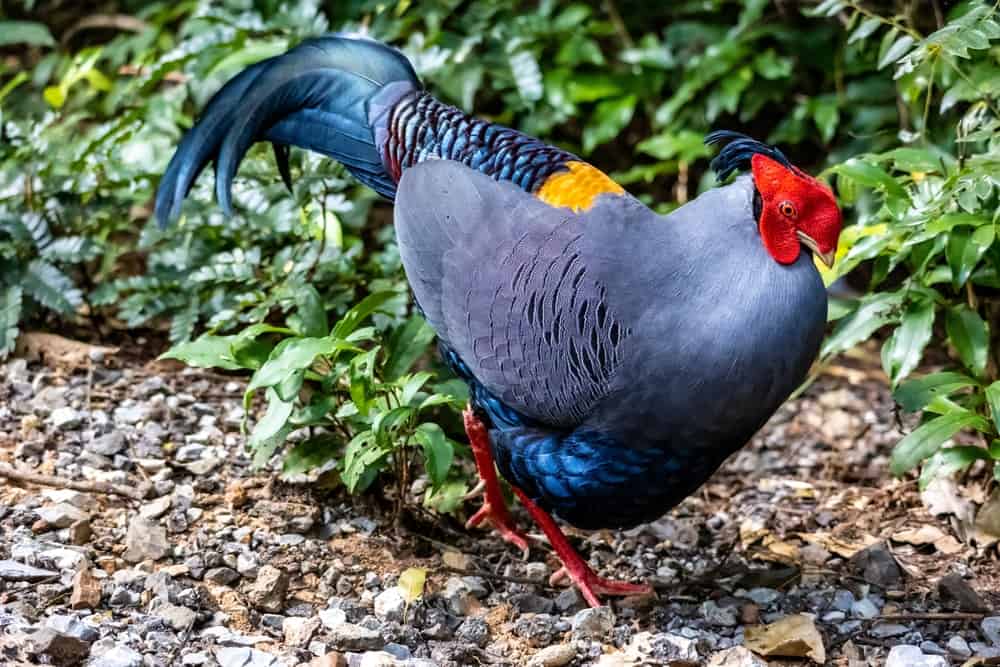 The Siamese turkey is a relatively large and elongated pheasant native to Southeast Asia, including Cambodia, Thailand, Laos and Vietnam. They inhabit lowland and evergreen forests and have suffered severe habitat loss in the past. Fortunately, their population has recovered and they are now the least of the concern. Males have smooth gray plumage with a black crest and crimson caruncles and legs. Females are brown with black wings and tails.
Elliott's Pheasant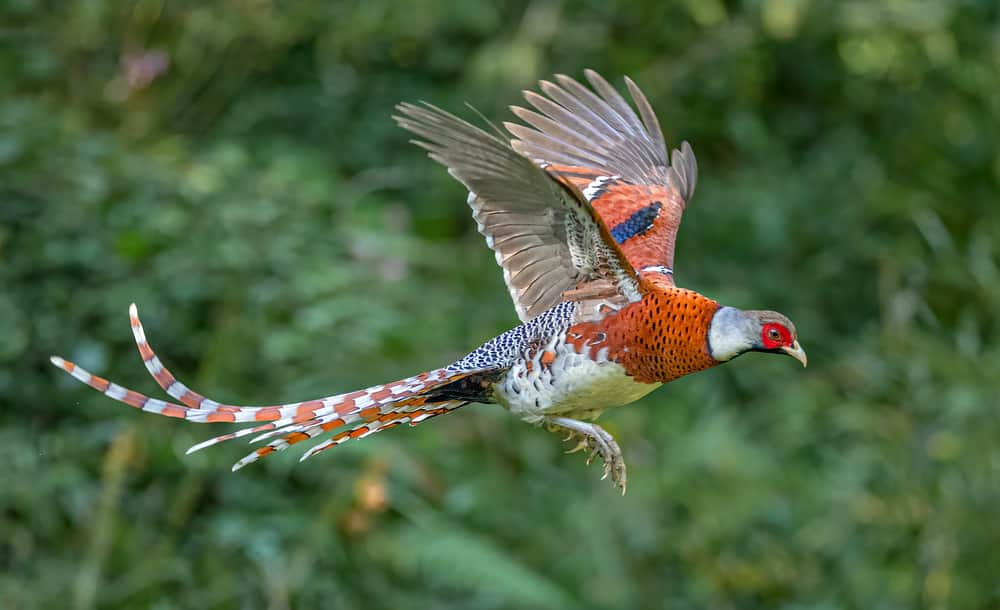 The Elliott pheasant is another large species native to southeastern China, where they inhabit evergreen mountain forests. The species also suffers from habitat loss and hunting pressure. They are listed as near-threatened. Males are maroon and white with a long stripped tail and red facial skin. Females are smaller, with reddish-brown plumage and black throats.
Next:
9 Biggest Eagles in the World
What do crows eat? 15+ Foods They'll Love!
The 10 Strongest Birds on Earth and Their Weight-Lifting Abilities
More from AZ Animals
---
featured image
---
about the author
---
Niccoy is a professional writer and content creator focusing on nature, wildlife, food and travel. She graduated from Florida State University with a business degree before realizing that writing was her true passion. She lives in the foothills of the Rocky Mountains and loves hiking, reading and cooking!
Thanks for reading! Have some feedback for us? Contact the AZ Animals editorial team.